Music Fest Faculty
The Talented Instructors Featured at the Camp
Meet the Faculty
MusicFest is honored to host some of the most talented music teachers in the state and beyond! Here is a sample of the talent featured at the camp.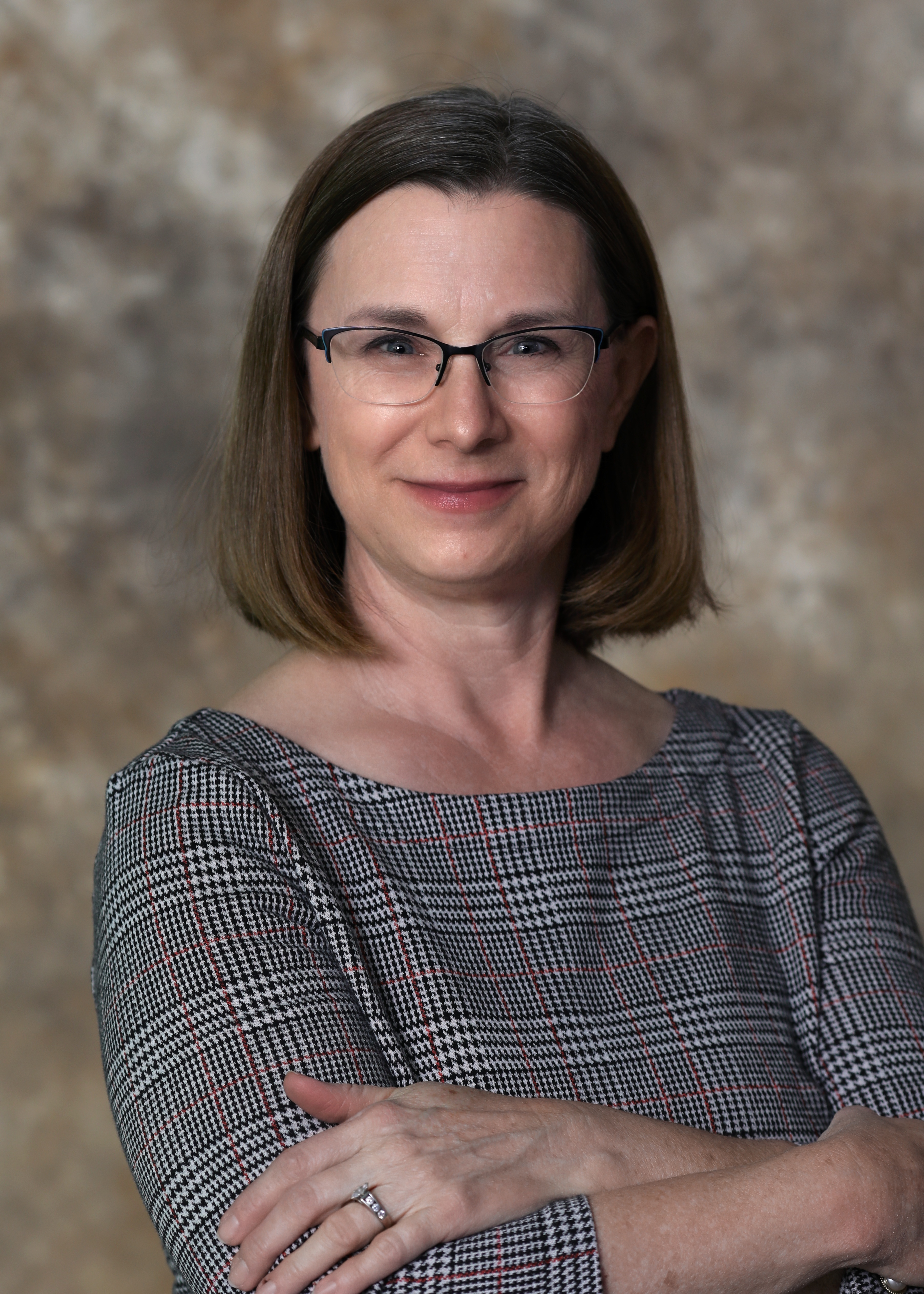 Serena Clark, Camp Co-Director and Voice Track
Serena serves as co-director of CSI MusicFest. Serena received her Bachelor of Arts in Music from Pepperdine University and her Master of Music from University of Idaho. She is Director of Choral Activities at the College of Southern Idaho, where she conducts two choirs, teaches voice, and music appreciation. Serena's former students have been heard on Broadway, at Carnegie Hall, and on professional recordings. Serena is an active member of the National Association for Music Education, National Association of Teachers of Singing, National Federation of Music Clubs (Past President, Twin Falls chapter), and is the current Idaho President Elect of Idaho ACDA (American Choral Directors Association). Serena regularly conducts, clinics, and adjudicates throughout the state and is an active guest soloist and musical theatre performer.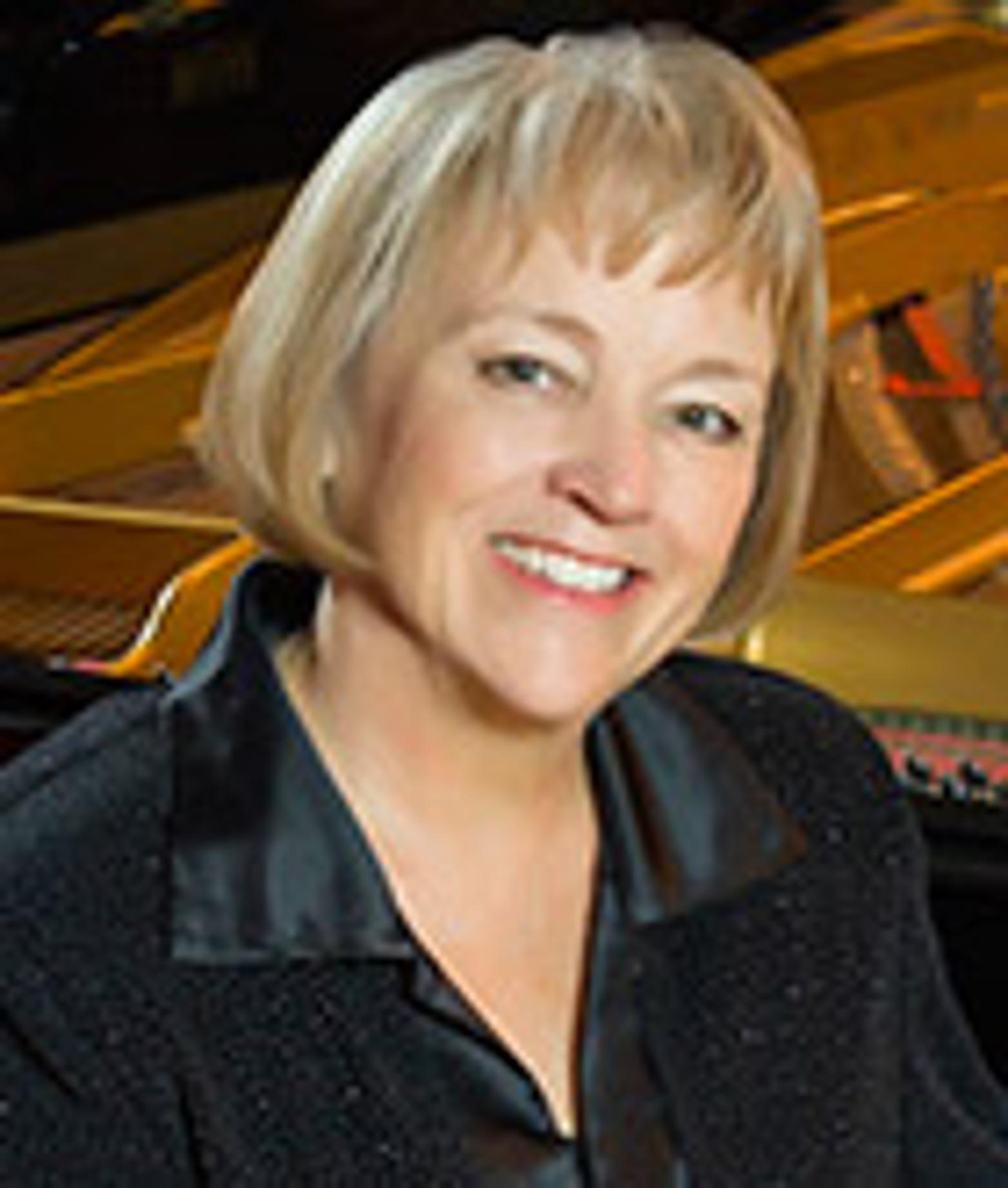 Sue Miller, Piano Track
Sue Miller is Professor of Music at The College of Southern Idaho where she joined the faculty in 1993. She teaches Music Theory, Aural Skills, Class and Private Piano. She holds a Bachelor of Music degree from George Mason University, a Bachelor of Education degree from Idaho State University, and a Master of Music Degree in Piano Performance and Pedagogy from Boise State University. While at BSU, Sue studied with Dr. Madeleine Hsu and Dr. Del Parkinson. She accompanied the CSI Chamber Choir for 23 years and the Magic Valley Chorale for 15 years. Currently she is again accompanying the MV Chorale. She has taught piano at the CSI Music Fest annually for the past 20 years. Numerous recitals for faculty and students have been accompanied by Professor Miller in the past 27 years. Sue served head of the Piano Department at the Sun Valley Music Festival School of Music for 20 years. Currently, she is head of the piano department of the Sun Valley Summer Institute where she has been teaching since its beginning in 2000. Her students have won a variety of awards and scholarships in solo piano and music theory.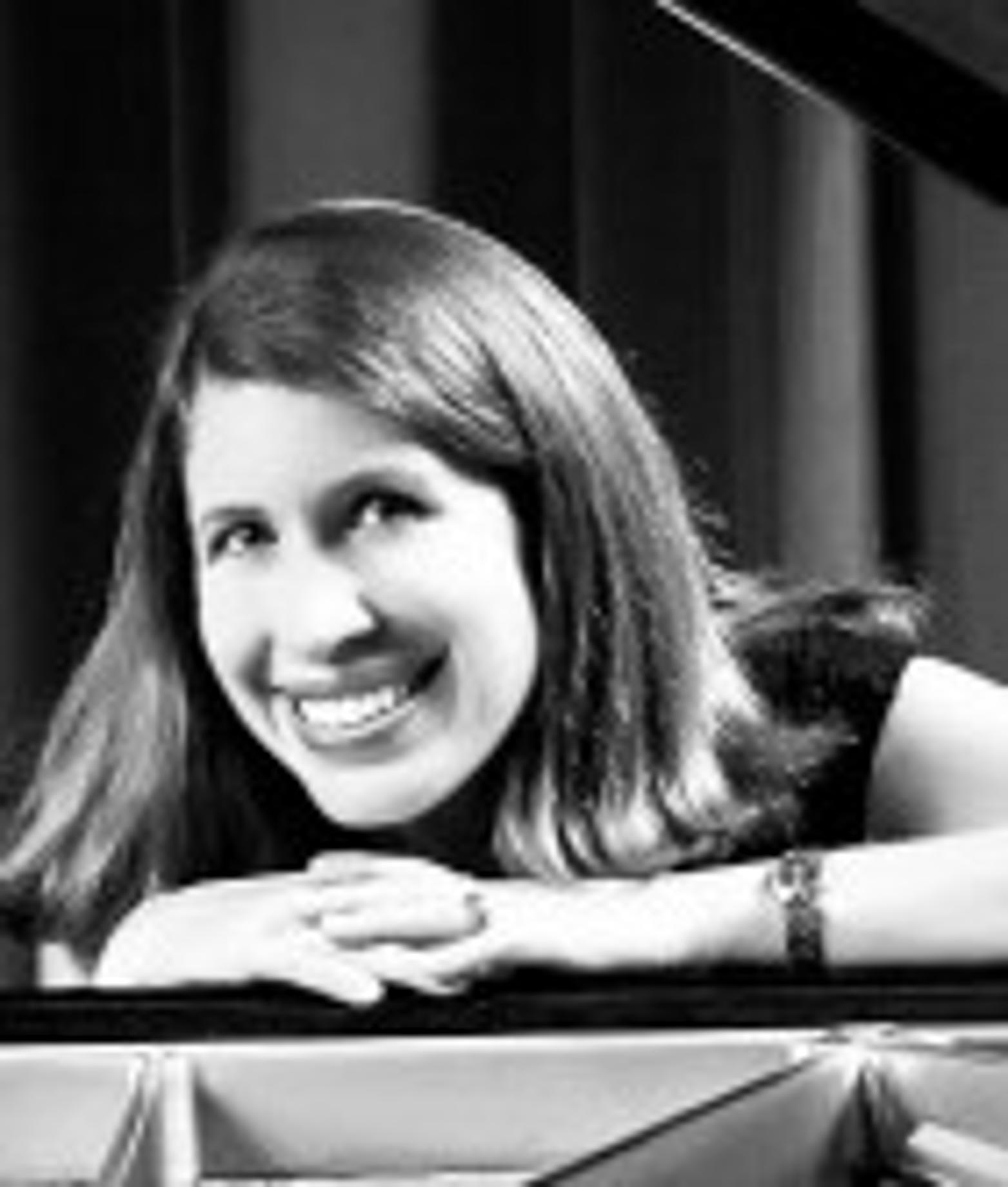 Allison Bangerter, Piano Track
Allison Bangerter is passionately committed to music education and playing the piano. She has enjoyed 21 years of teaching private and group piano lessons. Mrs. Bangerter began her career as a pianist-teacher while pursuing a Bachelor of Music Degree in piano performance from Brigham Young University. She earned the degree, cum laude, under the instruction of Dr. Paul Pollei. Mrs. Bangerter earned her Master of Music Degree from Arizona State University in piano performance while studying with Robert Hamilton with full scholarship. While earning her degree, she worked for two years as a graduate teaching assistant in ASU's class piano program, as a piano faculty member at East Valley Music Instruction, and ran her own private studio. Her students have been recognized for their accomplishments in performance, theory and composition at the local, state and national level in Arizona, Georgia and Idaho. She is currently involved with the creation of tests and a syllabus for the Idaho Certificate of Achievement program sponsored by Musicians West. In 2017 she attended the week-long Alan Fraser Piano Technique Institute with an MTNA Enrichment Grant and has served as the vice president of the Magic Valley Music Teachers Association.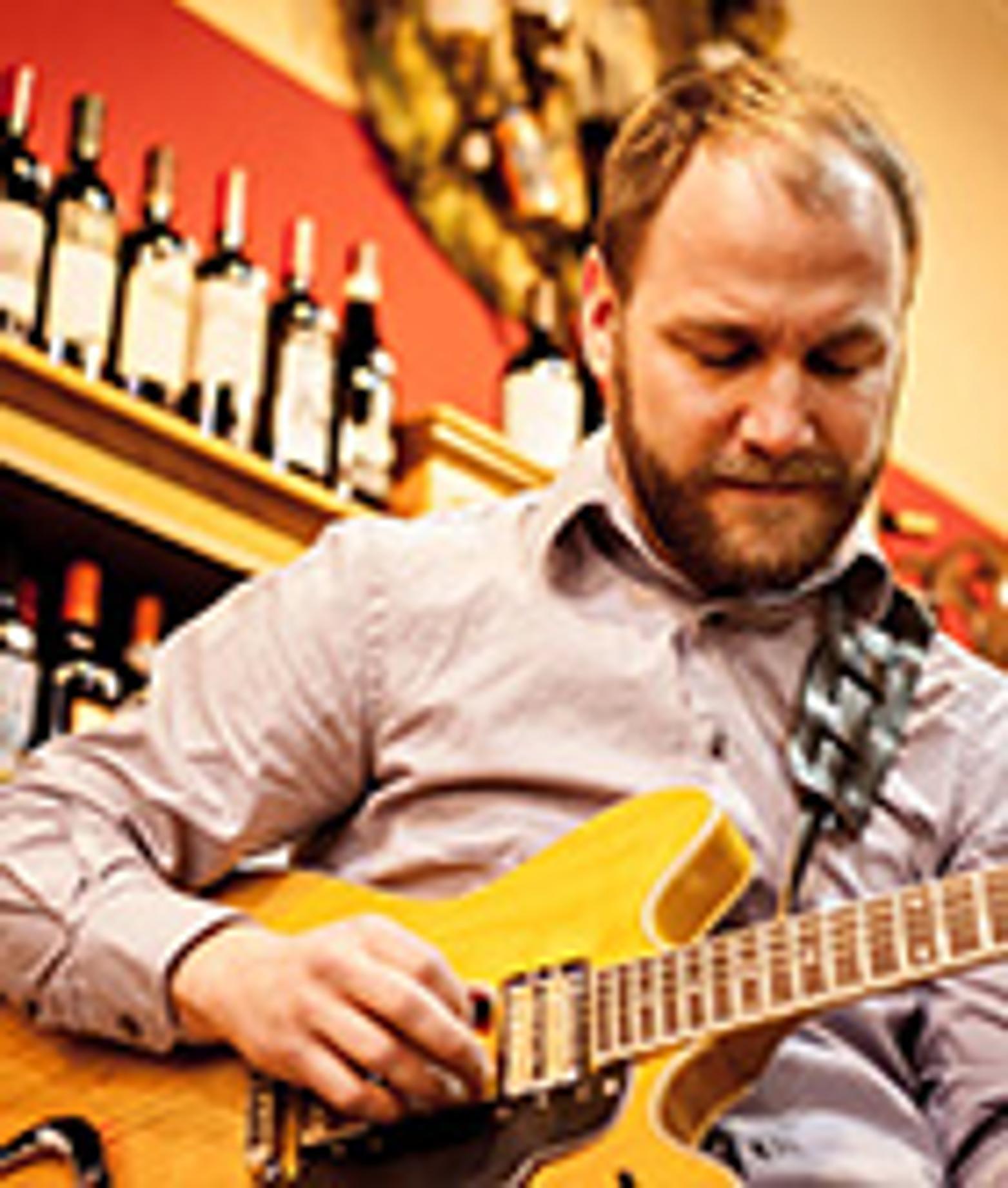 Michael Frew
Michael Frew's creative approach and deep knowledge of jazz guitar have made him one of the top-call guitarists in southern Idaho. He has performed with many fantastic jazz musicians, including Justin Nielsen, Kobe Watkins, Aaron Miller, Corey Christiansen, Steve Lyman, Denson Angulo, and Brent Jensen among others. He performs regularly in the southern Idaho area for small venues, festivals, events, and educational performances. He has also performed in jazz ensembles for Carnival Cruises, and he was featured on jazz vocalist Liz Wooley's debut CD, "A Little Bit Romantic." As an educator, Frew is active across the state. He is an adjunct instructor of guitar at the College of Southern Idaho where he coaches jazz combos and teaches class guitar and private lessons, and he also teaches jazz guitar at Boise State. He received his undergraduate degree from Utah State University where he studied with Corey Christiansen.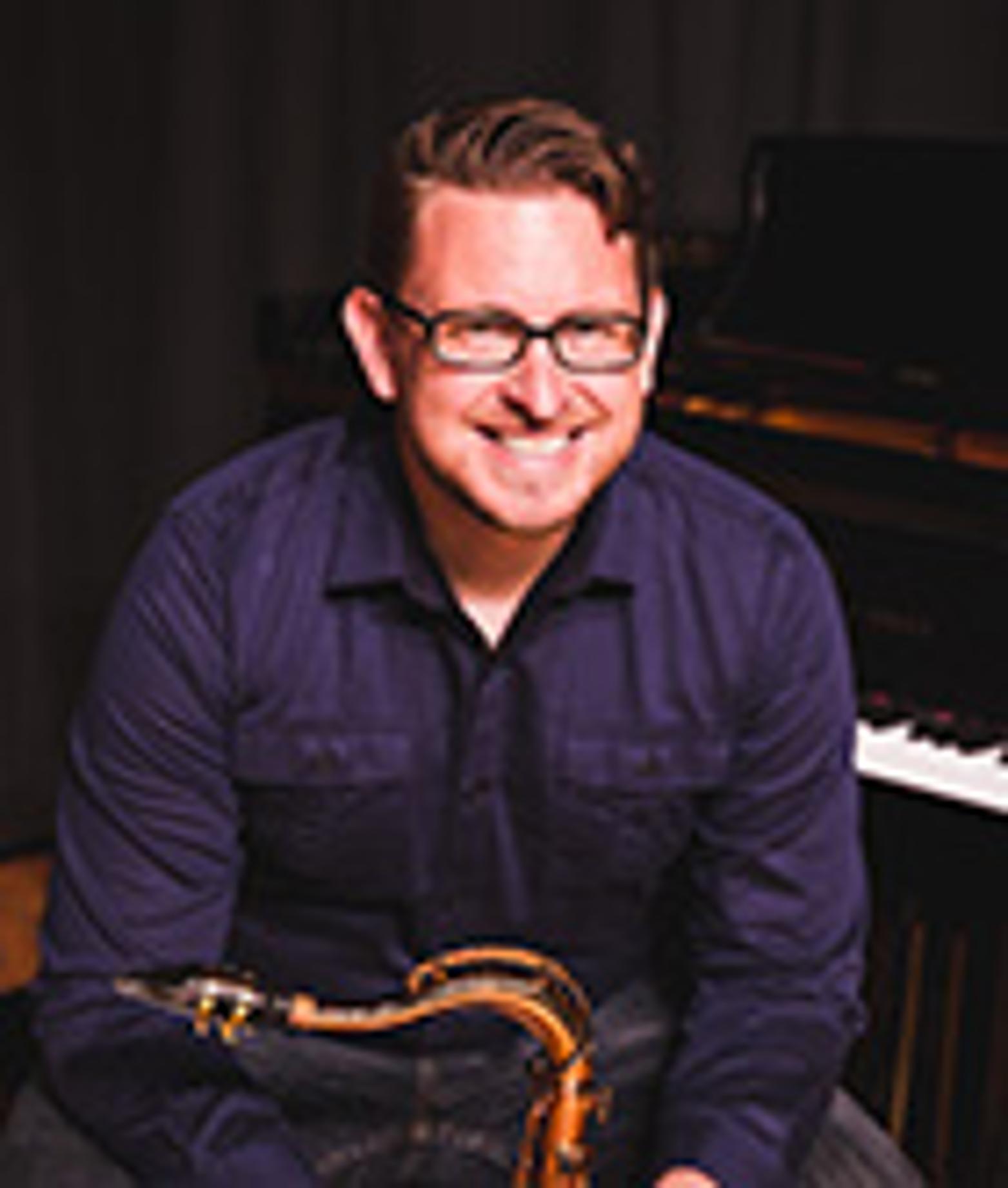 Ben Britton, Camp Co-Director and Band Track
Saxophonist Ben Britton is an active performer, composer, and educator in the U.S. His talents as a musician and composer were first nationally recognized in 2007 when he was selected to participate in a residency at the Kennedy Center in Washington D.C. as part of the Betty Carter Jazz Ahead program. Then in 2012, Britton placed as a finalist in the Detroit Jazz Festival National Saxophone Competition and won the First Annual Charlie Parker Cutting Contest hosted in Kansas City. He has recorded and performed with both world-renowned musicians like Chris Potter and Harold Danko as well as rising stars from the younger generation. As a sideman, he performed on the recording Tito Puente Masterworks Live!!!, which was nominated for best Latin Jazz Album at the 2011 Latin Grammys. His musical training includes a DMA in Jazz Studies from Eastman School of Music. He currently lives in Twin Falls with his family and is an Instructor of Woodwinds and Jazz Studies at the College of Southern Idaho.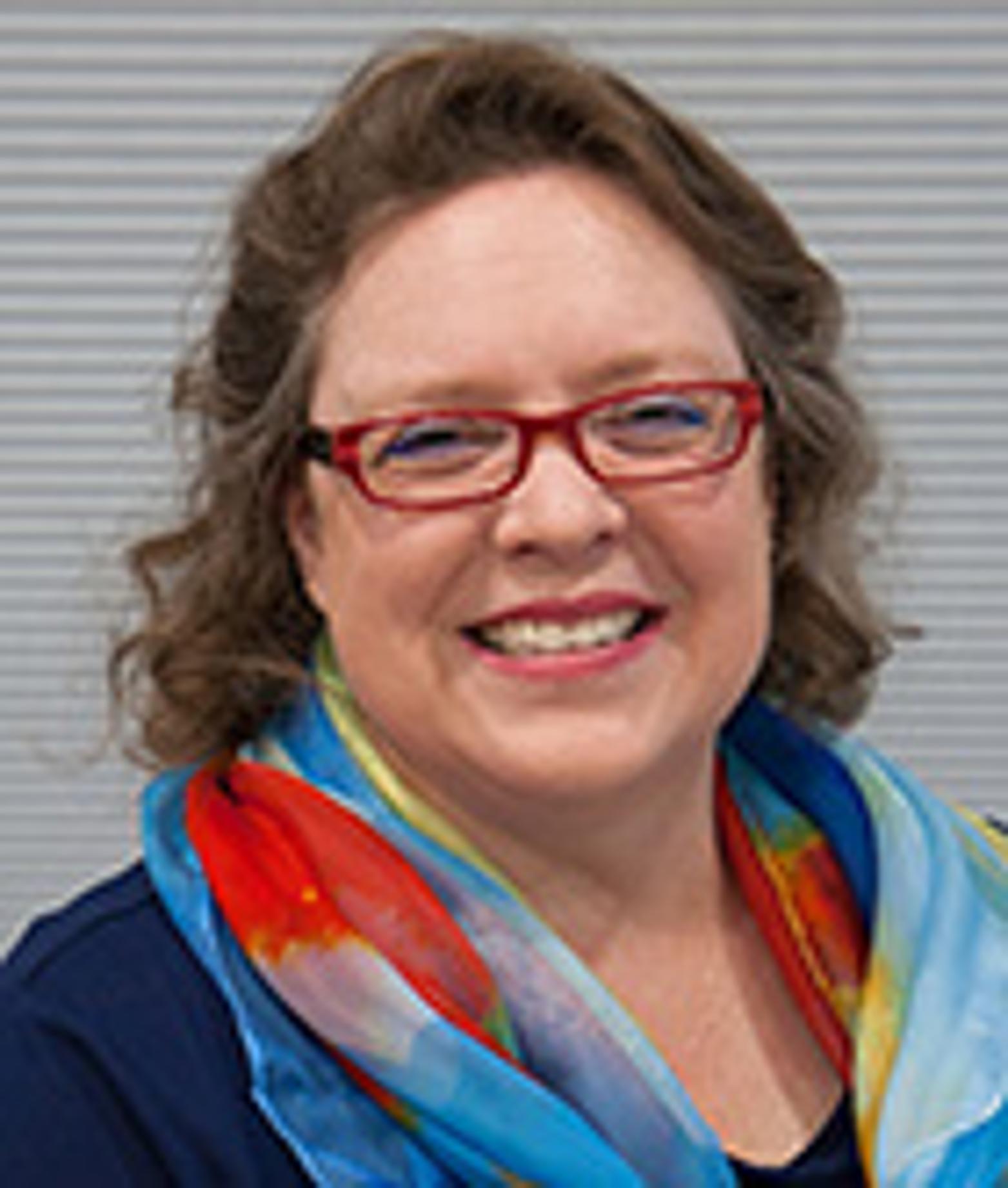 Cherice Cameron
Cherice Cameron is a native of Idaho, born in Pocatello and raised in Moscow, who finds joy in the beauty of our state. As a child, Cherice spent her summers in Twin Falls on her grandparent's farm and developed a deep love for the area. She earned her Bachelor of Music, Bachelor of Arts in English, and Master of Music from the University of Idaho and just completed her 19th year as Administrative Assistant of Bands with the University of Idaho. Cherice currently serves as the Director of Orchestras at Vallivue High School and Vallivue Middle School in Caldwell, Idaho, where she conducts six orchestras. She is a member of NAfMe and has been teaching strings for 31 years as a private studio teacher and Idaho educator. Cherice has performed with numerous symphonies and ensembles including The Corelli Ensemble, Washington-Idaho Symphony, Everett Symphony, Northwest Savoyards Theatre Orchestra, and Palouse String Quartet. She currently performs with Serenata Orchestra in Boise, Idaho. Her ensembles have performed with singer/songwriter Josh Ritter, and have performed in locations such as New York City and Walt Disney World.